Commercial Office Conversions Brentwood
Searching for Commercial Office Conversions Brentwood? Then look no further, as TLC Building Services has extensive experience in this department!
Why Choose TLC Building Services?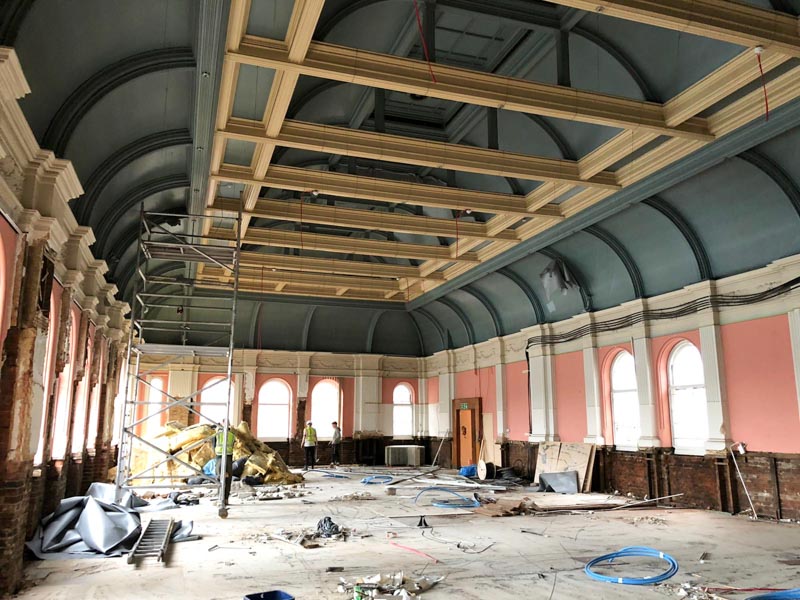 Our team has extensive experience in delivering high quality construction projects, from single new build homes and extensions to multi-million pound conversions of commercial buildings.
We have transformed the likes of the Co-operative's headquarters in Ipswich, Suffolk, as well as nightclubs and warehouses, into luxury homes and apartments.
TLC Building Services was established in 2008, and overall we have completed close to 400 projects! So you can be rest assured that we will carry out a very high quality service when converting the building you want into a residential area.
Additionally, you can hear from our customers about past projects we have completed through review websites. We are very proud to receive nearly 100 reviews on Checkatrade, with a 9.7/10 review rating of our services. In addition to having a 4.9/5 rating with over 50 ratings on Yell!
We make sure to document the projects we work on during as well as after the conversion is complete. So the before and after images show the clear work and effort we put into the projects, if you would like to see this click here to go to the page on this website.
Don't keep on waiting and leave your building to go to waste! Speak with our experienced team about making the most out of it by converting into a residential property.
Contact Us – For The Best Commercial Office Conversion Service In Brentwood:
Still very interested in Commercial Office Conversions Brentwood? Then get in contact with us today! You can fill out our easy to use enquiry form by clicking here.
Or if you prefer you can contact our team directly through email at: [email protected], or call us on: 01206 971858.
We look forward to hearing from you!