New Build Builders In Braintree
Searching for New Build Builders in Braintree? At TLC Building Services, our team has decades of experience!
Looking for an experienced building firm to partner with? Then we have you covered, just make an enquiry so we can read your requirements.
Why Choose Us?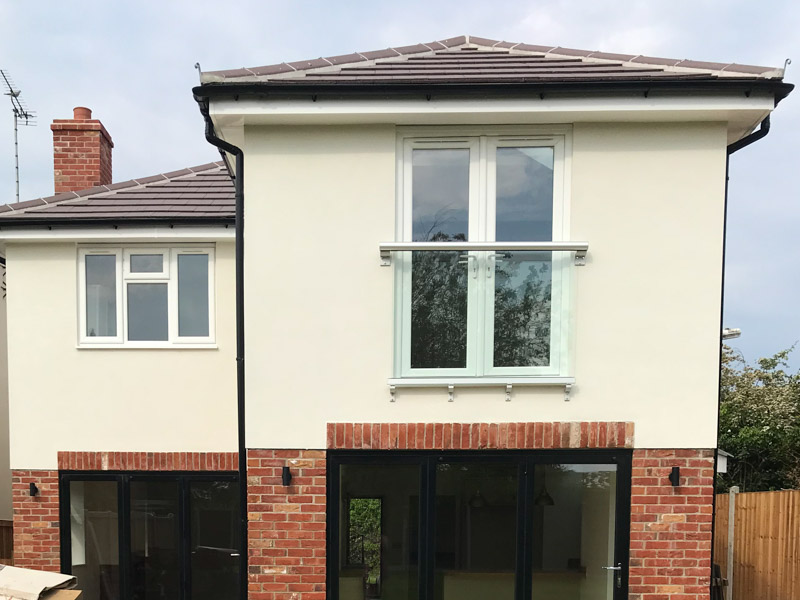 At TLC Building Services, we have created many new build properties since being established in 2008! Our in-house developers have worked on creating a diverse range of properties.
When working on projects, our team makes sure to follow quality and safety checks throughout the entire process. This will make sure the new building will be safe and secure, as well as free from any problems!
Additionally, our team completes projects as fast as possible, whilst still maintaining a very high quality standard. Which allows clients to rent or sell properties sooner to customers, making them even happier.
We take listening to a client's requirements very seriously, so they are able to have the building they wanted. So if they need a balcony, solar energy panels or an en-suite bathroom or anything else, then we are able to provide just that!
On this website you are able to view all of the past projects we have worked on, from garage conversions, commercial conversions to new builds. In addition to this, we have included lots of detail and many images for each project, allowing you to see the full progression.
Contact Us – The Best New Build Developers In Braintree:
Interested in the New Build Builders in Braintree service that we provide? Then make sure to get in contact with us today! You can fill in our easy to use enquiry form, by clicking here.
Furthermore, if you would prefer, you can contact our team directly through email at: [email protected], or call us on: 01206 971858 / 01473 288363. We look forward to hearing from you!